Alumni Göttingen verändert sich! / Alumni Göttingen is undergoing changes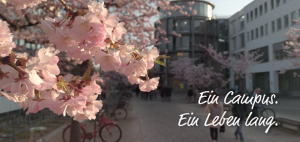 Alumni Göttingen verbindet Menschen, die heute an der Universität Göttingen studieren, forschen und arbeiten mit den Ehemaligen. Wir alle teilen etwas ganz Besonderes: eine unvergessliche Zeit in Göttingen. Das alles hält Alumni Göttingen unter dem Motto Ein Campus, ein Leben lang lebendig.
Der Verein wird künftig als Partner der Universität mehr Verantwortung übernehmen, Gestalter der Alumni-Arbeit und erster Ansprechpartner für alle Ehemaligen sein. Dazu gehört auch die Übernahme des Alumni-Portals www.alumni-goettingen.de von der Universität. Aus Datenschutzgründen darf Alumni Göttingen keine Universitätsdaten übernehmen, das Portal wird nur noch für Vereinsmitglieder zur Verfügung stehen. Als gemeinnützige Organisation finanziert sich Alumni Göttingen e.V. allein über Mitgliedsbeiträge und durch Spenden. Als Mitglied werden Sie Teil eines lebendigen Netzwerks, das sich für die Zukunft der Universität einsetzt: für Chancengleichheit in akademischer Bildung und in der Persönlichkeitsentwicklung, für wissenschaftlichen Fortschritt und Wissensaustausch.
Mehr über die aktuellen Veränderungen erfahren Sie in unseren FAQs und im Interview mit Netzwerkmanagerin und Vereinsentwicklerin Asmik Kostandian.
---
Alumni Göttingen connects the people that study, do research and work today at the University of Göttingen with its alumni. We all share something very special: an unforgettable time in Göttingen. With Alumni Göttingen we keep all of this alive under the motto "One campus. For a lifetime".
In the future Alumni Göttingen – as partner of the University – will take on more responsibility, be the designer of alumni work and the first point of contact for all alumni. This also includes the takeover of the alumni portal www.alumni-goettingen.de from the University. For reasons of data protection, Alumni Göttingen is not allowed to simply take over data from the University, the portal will therefore only be at the disposal of members of the association. As a non-profit organization, Alumni Göttingen finances itself solely through membership fees and donations. As a member, you become part of a lively network that advocates for the future of the University: for equal opportunities in academic education and personal development, scientific progress and knowledge exchange.
Find out more about the current changes in our FAQs and in the interview with Network Manager and Association Developer Asmik Kostandian.