Hochschuldidaktisches Zertifikatsprogramm / Certificate Programme for Teaching and Learning in Higher Education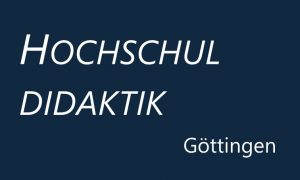 Vielleicht haben Sie sich als Lehrende auch schon einmal gefragt: Wie kann ich Lehrinhalte für Studierende nachvollziehbar strukturieren und kommunizieren? Wie begeistere ich Studierende für mein Fach? Wie und womit kann ich sie in Präsenz- und in Onlineveranstaltungen erfolgreich in ihren Lernprozessen unterstützen?
Diese und weitere Fragen stehen im Fokus des hochschuldidaktischen Zertifikatsprogramms der Universität Göttingen. Es richtet sich an Lehrende der Universität, die sich lehrbezogen austauschen und weiterqualifizieren möchten. In thematischen Blöcken werden Ihnen grundlegende Bausteine der didaktischen Gestaltung von Lehreinheiten und -veranstaltungen vermittelt. Dabei können Sie Ihre eigenen Erfahrungen einbringen, reflektieren und sich darüber mit Lehrenden anderer Fächer austauschen.
Interesse geweckt? Ab sofort können Sie sich für den Sommersemester-Durchgang anmelden. Programmstart ist am Montag, 29. März 2021. Weitere Informationen, alle Termine und den Link zur Anmeldung finden Sie unter www.uni-goettingen.de/de/638330.html,
---
You can now register for the certificate programme of the Section for Teaching and Learning in Higher Education (Hochschuldidaktik). A new program cycle starts at the beginning of the summer semester. The program primarily addresses junior scientists with a teaching position at the University of Göttingen; more experienced lecturers are welcome as well. The certificate program is usually conducted in German. If you are interested in participating, please contact the Hochschuldidaktik at hochschuldidaktik@zvw.uni-goettingen.de.
Further Information: www.uni-goettingen.de/en/509720.html