Open Science Meet-up: Ein Werkzeugkasten für offene Wissenschaft / A Toolbox for Open Science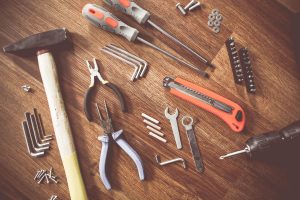 Welche Services nutzen Sie gern für Ihre Forschung? Wie unterstützen diese Dienste Sie beim Austausch, bei der Zusammenarbeit oder bei der Veröffentlichung Ihrer Forschungsergebnisse? Das Open Science Meet-up am Dienstag, 6. Dezember 2022, beschäftigt sich mit den den Diensten, die am dem Göttingen Campus oder über andere Anbieter und Plattformen verfügbar sind.
Das Team vom Open Science Meet-up würde gerne von Ihnen hören, welche Open-Science-Tools für Ihre täglichen Aufgaben nützlich sind und welche Services Sie vielleicht noch vermissen. Das Meet-up beginnt um 13 Uhr.
Anmeldung: https://events.gwdg.de/e/25osmu
---
What's your favourite tool when you practice research or communicate findings? How does it help you to share, collaborate and/or publish openly?
Join the Open Science Meet-up for a lively show & tell session! The team would love to hear from you what makes Open Science tools (or tools which support some sharing) useful for your day-to-day tasks, and what else you may like to explore further.
In this session we will dig into tools which are available at the Göttingen Campus or via other providers or platforms.

The meetup takes place on Tuesday, 6 December 2022, 13:00 to 16:30.
Registration: https://events.gwdg.de/e/25osmu