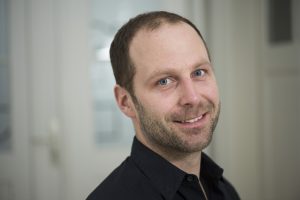 Liebe Studierende, liebe Kolleg*innen,
nach zwei langen Jahren der Pandemie konnten wir mit dem diesjährigen Dies Academicus endlich wieder ein gemeinsames Fest erleben. Lange haben wir auf diesen Tag gewartet, der nicht nur die größte Breitensportveranstaltung in Niedersachsen ist, sondern gleichzeitig auch ein einzigartiges Festival und Kulturevent. Es hat unglaublich gutgetan, nach Jahren des Abstands die Universität wieder als Lebenswelt und Begegnungsraum erleben zu können. Fast 8.000 Universitätsangehörige sind unserer Einladung gefolgt.
Viele haben an den Turnieren teilgenommen oder an den Aktivitäten unserer "Feelfalt-Galerie" mitgemacht. Viele haben den Dies aber auch genutzt, um sich nach langer Zeit endlich wieder zu sehen, zu feiern, gemeinsam zu lachen und zu tanzen. Selbst einige kurze Regenschauer konnten die einzigartige Atmosphäre auf dem Sportgelände des Hochschulsports nicht trüben. Danke an alle Teilnehmer*innen, die diesen Tag zu einer ganz besonderen Veranstaltung gemacht haben. Ich hoffe, dass wir – über alle Statusgruppen hinweg – den besonderen Spirit des diesjährigen Dies Academicus noch lange konservieren können und davon zehren.
Sie finden die Fotos des Dies Academicus auf unserer Veranstaltungsseite unter dies.uni-goettingen.de.
Ihr
Dr. Arne Göring
Leitung Hochschulsport
---
Dear Students, dear Colleagues,
After two long years of pandemic, we were finally able to experience a common celebration again with this year's Dies Academicus. We waited a long time for this day, which is not only the largest popular sporting event in Lower Saxony, but also a unique festival and cultural event. It was incredibly good to be able to experience the University again as a living environment and meeting place after years of distance. Almost 8,000 members of the University accepted our invitation.
Many took part in the tournaments or participated in the activities of our "Feelfalt-Galerie". But many also used the Dies to finally see each other again after a long time, to celebrate, laugh and dance together. Even a few short rain showers could not dampen the unique atmosphere on the sports grounds of the University Sports Centre. Thank you to all the participants who made this day a very special event. I hope that we – at every level and in every group – will be able to preserve the special spirit of this year's Dies Academicus for a long time to come and continue to take energy from it.
You can find the photos of the Dies Academicus on our University Sports page at dies.uni-goettingen.de.
All the best,
Dr Arne Göring
Director, University Sports