Enlight-Rise: Workshop über digitale Forschungsinfrastrukturen / Enlight-Rise Workshop on Digital Research Infrastructures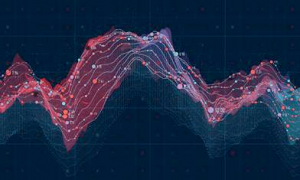 Das Netzwerk Enlight veranstaltet am Dienstag, 7. Juni 2022, einen Online-Workshop über die European Open Science Cloud (EOSC).
Im Workshop wird das Konzept der EOSC vorgestellt. Die Teilnehmenden erhalten Einblick in eine Reihe von Ansätzen, die an den Enlight-Partneruniversitäten in die Praxis umgesetzt wurden, sowie deren Schritte zur Integration und Anpassung. Der Workshop richtet sich an Enlight Rise-Manager für institutionelle Forschungsinfrastrukturen, Bibliothekar*innen und Forscher*innen, die in ihren Institutionen und durch Kooperationen mit dem Aufbau von Infrastrukturdiensten beschäftigt sind oder sich einen Überblick über aktuelle Entwicklungen verschaffen möchten. Registrierung bis 3. Juni 2022.
https://enlight-eu.org/index.php/university-about-us/news-events/158-news/567-rise-workshop-on-digital-research-infrastructures#agenda
---
The Enlight network organises a workshop on the European Open Science Cloud (EOSC). The online event will take place on Tuesday, 7 June 2022, from 9:00 to 12:00.
The workshop will introduce the concept of the EOSC. Participants will gain insight into a number of approaches that have been put into practice at Enlight partner universities and their steps towards integration and adaptation. The workshop aims at Enlight Rise institutional research infrastructure managers, librarians and researchers who are involved in building infrastructure services in their institutions and through collaborations, or who would like to get an overview of current developments. Registration until 3 June 2022.
https://enlight-eu.org/index.php/university-about-us/news-events/158-news/567-rise-workshop-on-digital-research-infrastructures#agenda