Mock Interviews in English / Bewerbungsgespräch auf Englisch trainieren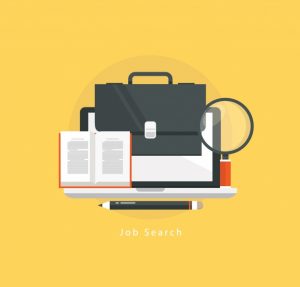 You don't get a second chance to make a first impression! If you are fortunate enough to be offered an interview for a job or internship, it is important to practice in advance so that you can perform as well as possible during the actual interview. The Career Service offers students of all disciplines an online training in Englisch via BigBlueButton. Sign up now for 10 September 2020 at 3pm and 4pm and 24 September 2020 at 3pm and 4pm.
The trainer is Stephen Sechrist, study abroad advisor at Göttingen International.
Preparation: Please send your CV and a specific job/internship offer you want to practice on one week in advance.
Information and the form for a binding registration: www.uni-goettingen.de/de/629114.html.
Contact: career@uni-goettingen.de
______________________________________________________________________________________________________________________________________________________________________
Für den ersten Eindruck gibt es keine zweite Chance. Der Career Service bietet Ihnen die Möglichkeit, Bewerbungsgespräch auf Englisch zu trainieren. Das Online-Training findet am Donnerstag, 10. September 2020, um 15 Uhr und 16 Uhr sowie am Donnerstag, 24. September 2020, ebenfalls um 15 Uhr und 16 Uhr statt.
Das Training findet online über BigBlueButton statt und richtet sich an Studierende aller Fächer. Trainer ist Stephen Sechrist, Studienberater von Göttingen International. Bitte schicken Sie vorab Ihren CV sowie die Ausschreibung für die Arbeitsstelle oder das Praktikum, auf das Sie sich bewerben wollen. Informationen und ein Formular für die verbindliche Registrierung finden Sie unter www.uni-goettingen.de/de/629114.html.