Göttingen Writers Guild sucht Beiträge für Anthologie / Göttingen Writers Guild wants your work: write here, write now!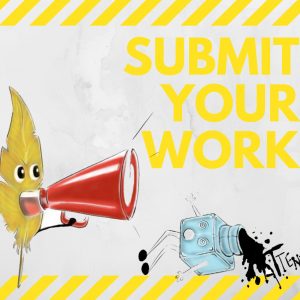 Kreative Texte und Bilder gesucht: Die Göttingen Writers Guild plant ihre nächste Anthologie und Sie können mit dabei sein. Ob Gedicht, Prosatext, Schnappschuss oder Aquarell – alle eigenständig angefertigten Werke können eingereicht werden. Die Texte können auf Englisch oder Deutsch verfasst sein, mitmachen dürfen alle Göttinger*innen. Mehr Informationen und die Adresse zum Einsenden finden Sie unter: https://goewritersguild.wordpress.com/.
Das Buch wird voraussichtlich im Dezember erscheinen und ist kostenfrei für alle Beteiligten. Außerdem werden die Bücher an öffentlich zugänglichen Orten auf dem Universitätscampus verteilt, so zum Beispiel auch in den Bibliotheken, wo sie zur Mitnahme ausgelegt werden.
Studierende der Universität können zudem gerne Teil der Göttingen Writers Guild werden. Die Informationen dazu sind ebenfalls unter https://goewritersguild.wordpress.com/ zu finden. Aktuell trifft sich die Gruppe einmal wöchentlich über Zoom. Alle, die gerne schreiben, können sich der Writers Guild anschließen, Ideen austauschen und ihrer Kreativität freien Lauf lassen.
---
Creative texts and pictures wanted: the Göttingen Writers Guild (GWG) is planning its next anthology and you can be a part of it. Whether poem, prose, snapshot or watercolor, all independently produced pieces can be submitted. The texts can be written in English or German, and all Göttingen residents are eligible to participate. More information and the address for submissions can be found at: https://goewritersguild.wordpress.com/
The book is expected to be published in December and is free of charge for all participants. In addition, the books will be distributed to publicly accessible places on the University campus, including libraries, where they will be available to take away.
University students are also welcome to become part of the GWG. Information on this can also be found at https://goewritersguild.wordpress.com/. Currently, the group meets once a week via Zoom. Everyone who likes to write can join the GWG, exchange ideas and give free rein to their creativity.