CampusPost: Islam-Forschung, DPZ-Feldstationen und Hochwasser in Göttingen vor 40 Jahren / Islamic Studies, field stations of the DPZ and flood in Göttingen 40 years ago (in German)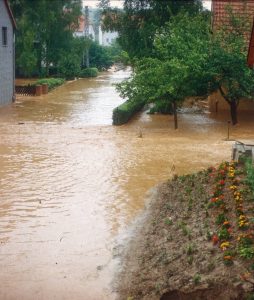 In dieser Woche bieten wir drei neue Beiträge in unserem Blog CampusPost an: Prof. Dr. Jens Scheiner vom Institut für Arabistik/Islamwissenschaften unserer Universität forscht zu den Ursprüngen des Islam. Im Blog-Beitrag erklärt er, warum und wie er die Subdisziplin zur Erforschung des Übergangs von der Spätantike zum frühen Islam auch in Deutschland etablieren möchte. Einen Blick hinter die Kulissen der vier Feldstationen in Peru, im Senegal, auf Madagaskar und in Thailand gewährt das Deutsche Primatenzentrum (DPZ). Und genau heute vor 40 Jahren wurde in Südniedersachsen das bislang größte Leine-Hochwasser gemessen.
Alle Beiträge sind zu finden unter www.campuspost.goettingen-campus.de.