#researchlikeapro with the SUB Göttingen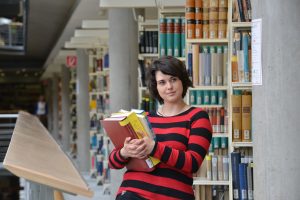 Can't find what you're looking for? Failing to keep track of your sources? The SUB Göttingen can help! In our course "Basics for Beginners", you can learn how to search for literature in our catalogue and subject-specific databases, access literature on and off campus, and assess the quality of your search results.
If you are new to the University of Göttingen, you will be pleased to know that we also offer guided library tours in English to help you find your way around the Central Library.
You can also learn how to collect, organise, and cite your sources with reference management programmes in our interactive courses "Introduction to Zotero" and "Introduction to Citavi".
Further information and registration: www.sub.uni-goettingen.de/-M9Q8z
You prefer to keep your schedule flexible and study anywhere you like?
We also offer self-study materials on literature search, reference management, and how to use the library. All available for download: www.sub.uni-goettingen.de/-KYCSA