WissenschaftsCampus Movie Nights: Jane – 16. Oktober – ScienceCampus Movie Nights: Jane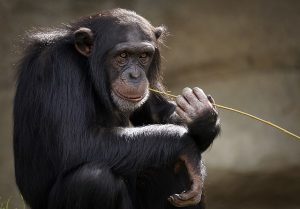 Film und mehr: Im Oktober zeigt der LeibnizWissenschaftscampus den Film "Jane", eine Dokumentation über die britische Affenforscherin Jane Goodall. Im Anschluss diskutiert die Göttinger Affenforscherin Prof. Julia Fischer mit dem Publikum über die Bedeutung von Jane Goodall für die Primatenforschung. Wie hat sie die Erforschung unserer nächsten Verwandten geprägt? Welche Rolle spielt Jane Goodall heute und wie hat sich die Freilandforschung in den letzten Jahrzehnten gewandelt?
Die Aufführung beginnt am Dienstag, 16. Oktober 2018, um 19.30 Uhr im Lumière, Geismar Landstraße 19. Studierende zahlen 6 Euro Eintritt.
In den Movie Nights stellt der LeibnizWissenschaftscamps Filme zur Primatenkognition vor. Im Anschluss an die Aufführung kommentiert ein wissenschaftlicher Experte den Film. Das Publikum kann Fragen stellen oder in die Diskussion einsteigen.
www.primate-cognition.eu/de/veranstaltungen/movie-nights.html

Film and more: In October, the Leibniz Science Campus shows the film "Jane", a documentary about the British primate researcher Jane Goodall. Afterwards the Göttingen primate researcher Prof. Julia Fischer will discuss with the audience the importance of Jane Goodall for primate research.
The film starts on Tuesday October 16, 2018, at 7.30 p.m. at Lumière, Geismar Landstraße 19. Entrance fee for students: 6 euros.
In Movie Nights, the Leibniz Science Camp will present films on primate cognition and a scientific expert will comment on the film. The audience can ask questions and join the discussion.
www.primate-cognition.eu/en/events/movie-nights.html