ZESS – Intensivkurse in der vorlesungsfreien Zeit / ZESS – Crash courses during the lecture-free period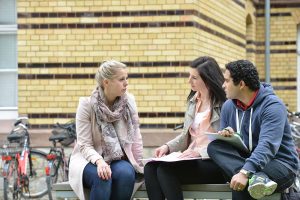 Die Semesterferien für einen Spanischkurs nutzen? Endlich die eigene Hompage erstellen? Vom 21. Februar bis zum 18. März 2018 veranstaltet die Zentrale Einrichtung für Sprachen und Schlüsselqualifikationen (ZESS) ein umfangreiches Kurs- und Workshopangebot. Das Programm ist im UniVZ oder über die Homepage der ZESS einsehbar. Die Anmeldung für diese Kurse erfolgt über FlexNow und findet vom 13. bis 16. Februar 2018 statt. Startschuss ist am 13. Februar, 10 Uhr.
www.uni-goettingen.de/de/423445.html
ZESS – Crash courses during the lecture-free period
Fancy a Spanish course during the semester break? Looking to finally create your own homepage? The Centre for Languages and Transferable Skills (ZESS) is organising an extensive range of courses and workshops from 21 February to 18 March 2018. The programme can be viewed on UniVZ or the ZESS homepage. You can register for these courses via FlexNow from 13 to 16 February 2018. Registration kicks off on 13 February at 10:00 CET.